Intro Seminars, Implementer Workshops & Training Courses
Build your knowledge, enhance your skills and gain competencies in eHealth, Health Informatics and HL7 in our half-day Seminars, one-day Hands-On Workshops, two-day Intensive Imple­men­ta­tion Courses and Professional Certification!
Choose from our comprehensive program of eHealth Education Seminars, Courses and HL7 Workshops: Introductory half-day eHealth Seminars, HL7 V2.x & CDA Hands-On Implementation Workshops and Intensive three-day HL7 Implementation Courses with HL7 Inter­national Analyst Certification.
Participants in our education program last September in Canberra said "We wish we had done this training a long time ago - it would have made our jobs a lot easier!"
ACT Health manager Ian Bull commented "eHealth & HL7 Education Partners trained about 45 of my staff. I am impressed by their focused and outcomes-oriented Courses & Workshops. Their training is very cost-effective!"
Alan Yung, CEO of HTR Pty Ltd in Sydney, wrote us "Thank You for the opportunity to attend the classes recently. They were tremendously useful and practical."
Joe Korb from Qld Health said "Many thanks for the HL7 Boot-Camp training. Allan and I both agree it was crucial for the exam that followed!" The pass-rate of our candidates at the recent HL7 V2.x Analyst Certification Exam in Brisbane was >80%!
We have trained over 500 people in the last two years and are confident that you will immediately benefit from the knowledge, skills and competencies gained in our focused and cost-effective education sessions. Please review the content of our popular Workshops and Courses below to see which will give you the 'professional edge' you need. Note that we also routinely hold .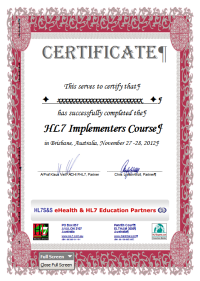 Our Workshops and Courses are held in conveniently located CBD training facilities. We teach in small groups that allow our trainers to focus on your background and interests. Your current work projects may be incorporated into our hands-on exercises - you will be able to apply what you have learnt the very next day at work! All meals, handouts and training materials are included.

On successful completion of a Course or Workshop, each participant is provided with a Certificate of Achievement and access to Further Reading, tools and links on our Resources, Tools & URLs web pages. Participants will also be eligible to join one of our dedicated and exclusive 'Course Alumni' discussion e-mail lists and put questions to the presenter and/or our other trainers and experts!


You can benefit from our regular updates on new Courses and Workshops - so please subscribe to our Newsletter or click 'Like' and 'Follow' to get our latest Education Program Updates:


If you have any questions, please call us on 1300 337 164 or e-mail us at .
2018-19 Seminars, Courses and Workshop Schedule
NEW: Free eHealth Fundamentals Information Sessions
What is 'e-Health'? What are the differences between eHealth, Health Informatics and Health Information Management? Have you asked yourself: "I have done banking/ finance systems integration for many years, but working in health sounds very interesting. What do I need to learn?" "I am a medical scientist with an background in s/w engineering. I am working on an EHR, but the external systems keep sending me wrong HL7 messages. What can I do?" What are the challenges and opportunities of these exciting and ever-expanding professions? HL7, once the domain of gurus, has gone 'Open Source', the HL7 FHIR community is growing like wild-fire and attracting professionals from all areas. Which jobs and careers are growing in eHealth?
Ask, discuss and get answers on these and similar questions:
'Fundamentals of eHealth' Free Information Session
Ask, discuss and get answers on fundamental questions about eHealth, Health Informatics and Health Information Management. In this completely free Information Session our team of experts will outline the eHealth 'landscape', explain the challenges and opportunities of this exciting profession and provide guidance to those who want to explore jobs and career pathways in eHealth.
Presented by our Team of eHealth Experts
NEW: HL7 FHIR
HL7 FHIR is taking the healthcare interoperability world by storm and has 'blazed' to a published draft standard with implementations all over the globe in less than three years. Why is a group of the large US EHR vendors fast-tracking FHIR? Why was the most recent FHIR Implementation Day (aka 'Connectathon') in Brisbane sold out? What's going to happen with V2 and CDA?
Get answers to these questions, evaluate FHIR for your organisation and try out how simple implementing FHIR is:
Evaluating and Implementing HL7 FHIR© - Fast-Track Course

FHIR (Fast Healthcare Interoperability Resources) - HL7 International's next-generation interoperability standard - represents a paradigm shift in connecting computer systems in healthcare. In a refreshing break from current 'insider technology and tooling' only found in healthcare, FHIR harnesses ubiquitous ICT technologies to make eHealth systems interoperability amazingly simple! XML, HTTP, REST, JSON, openID, OAuth2 and other popular methods found in every-day systems such as Web Browsers, Facebook, Twitter, Instagram, etc. form the basis of this exciting new approach.

In little over two years, HL7 FHIR has gone from concept to a published working standard with implementations by over 70 organisations in 20 countries. In this Fast-Track Course you will be introduced to the FHIR specifications, learn how to evaluate FHIR for your organisation and experience hands-on how simple implementing FHIR is.
Trainer: Brett Esler BE BSc
HL7 V2.x Implementation and Certification
The correct and compliant implementation of HL7 Version 2 interfaces is vital to the successful interconnection of healthcare computer systems. Original or Enhanced ACKs - which is better? Are you aware that a patient living in 'Rodgers & Hammerstein Boulevard' can crash your interface? Do you know why? Do your HL7 message queues go down due to 'zombie messages'? Are your users complaining about missing or wrong data? You know you are being sent data in the wrong message fields - but how do you prove it?
Learn how to confidently specify and implement HL7 V2.x Messages - and get the official certification to prove it!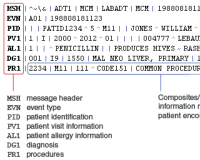 'Implementing HL7 V2.x' - 2 days of Intensive HL7 Implementation Training
This 2-day Intensive Implementation Training Course is ideal for interface analysts, programmers, specification writers and implementation engineers. You will learn the skills required for the analysis, development, testing, problem solving and commissioning of successful HL7 messaging interfaces for ADT, Pathology, Medications, Scheduling, etc. You will practice these skills in small teams with hands-on Message-Building Case Studies. After completing this Course, you will be able to confidently implement V2.x message design, trigger concepts, message formatting rules, data types, original/enhanced acknowledgement rules as well as manage identifiers and table translation issues.

Instructor: Klaus Veil HL7 Fellow
---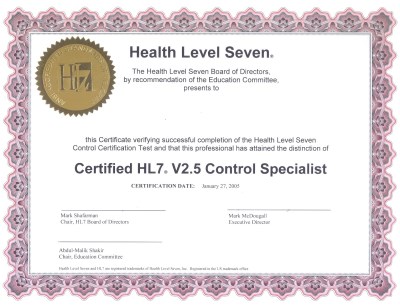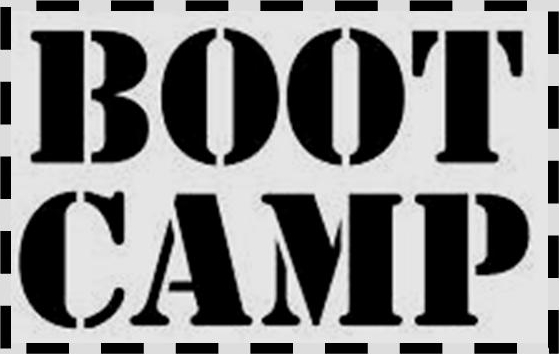 HL7 International Certification Exam Preparation Boot Camp
In our infamous 6-hour 'Boot Camp', we prepare candidates for the HL7 International V2.7 Analyst Certification Exam. Fast-paced, intense and exercise-based, we drill the candidates with real exam papers, plug any knowledge gaps and coach them to successfully pass the Exam. Participants will leave the 'Boot Camp' ready to submit themselves to the rigorous V2.7 Certification Exam. Ideal for participants of our 'HL7 V2.x Intensive Message Implementation' Course as well as experienced HL7 users.

"Drill Sergeant": Klaus Veil HL7 Fellow
HL7 Clinical Document Architecture (CDA)
HL7's standard for the structure and semantics of electronically exchanged 'clinical documents' - CDA - has gained much interest in the last five years. Do you know why? Need to know about CDA's role in the PCEHR? What are the alternatives to CDA?
Get quickly up-to-speed with CDA in our highly-focussed Introductory Course: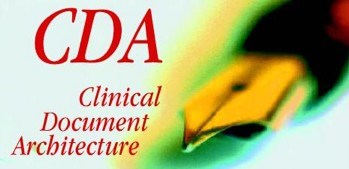 Fast-Track Introduction to the HL7 Clinical Document Architecture (CDA)
Trainer: Chris Lynton-Moll
HL7 Diagnostic/ATD/Medications/Scheduling/Master Data Messaging
Patient Administration, Pathology, Medication Management, Scheduling and Master Files are most common uses of HL7 V2 Messaging. Do you know which of the 63 HL7 V2 ADT messages is the right one to use when moving a patient from recovery to a ward? If you are deploying a LIS from the US, which important mappings must you configure?
Our Hands-On Implementation Workshops focus on the important issues and enable you to build compliant and reliable interfaces:
Trainer: Chris Lynton-Moll Imm. Past Co-Chair Standards Australia IT-014-06-05 "Diagnostic Messaging" Committee
---
Trainer: Klaus Veil HL7 Fellow & Imm. Past Co-Chair Standards Australia IT-014-06-03 "HL7 Patient Administration" Committee
---
Trainer: Klaus Veil HL7 Fellow
---
Trainer: Chris Lynton-Moll
---
Trainer: Klaus Veil HL7 Fellow
Electronic Health Records, Big Data, the Semantic Web and Enterprise eHealth
Electronic Health Records ("EHRs") are being deployed with increasing coverage and interconnectivity - and are the enablers for deep data analysis supported by the healthcare semantic web and require new enterprise-wide eHealth information technologies. So which are the world-wide most successful EHRs and why have the been widely adopted? Do you know the reasons for the slow uptake of the Australian PCEHR? How are 'Big Data' analytics being used to improve patient safety and reduce healthcare delivery costs? How can Semantic Web technologies improve eHealth information management? Do you know the eHealth Information and Communications Technologies ('Health ICT') that healthcare organisations and corporates are deploying?
The following Seminars and Workshops enable you answer these questions with confidence:
eHealth Systems and Healthcare Supply Chain Management
To the survive that rapid growth in the eHealth market place makes it essential to learn and develop skills for successful planning, implementation and management of e-Health resources. At the same time, inefficient data management in your purchasing may impact patient safety and increase costs. Do you know the critical differences between managing traditional services / procurements and the new approaches required in eHealth? Does purchasing always appear to be 'ad-hoc', disorganised and battling with daily crises? Are you frustrated with redundant purchasing tasks and inefficient work practices? Do your clients always appear to unhappy with cost and quality of your supplies?
Learn how to automate and streamline your eHealth systems and services so they deliver the right products, at the right price, to the right person, in the right location at the right time: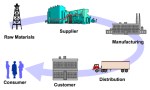 'Introduction to Electronic Supply Chain in Healthcare' Workshop
An efficient supply chain relies heavily on accurate and up-to-date medical products, medicines and consumables information being available to purchasers and the ability to order products in a standardised, well-organised manner. Inefficient data management in the healthcare supply chain may impact patient safety and increase costs. Automating the supply chain processes in health enables suppliers and healthcare organisations to reduce redundant purchasing tasks, improve inefficient work practices and achieve greater accuracy in tendering and procurement.
After this Workshop, you will know how the electronic Healthcare Supply Chain can deliver the right products, at the right price, for the right person, in the right location at the right time.

Trainer: Mark Brommeyer FACHI AFAIM MAICD
---

'Successfully Managing E-Health Services' Workshop
E-Health's rapid growth as a fundamental healthcare information management and clinical communications tool means, that to survive in the current market place, it is essential that lessons be learned and skills developed for successful planning, implementation and management of E-Health resources.
After this Program, you will know how electronic E-Health Services can deliver the right solutions, with the right information, for the right person, in the right location at the right time.

Trainer: Mark Brommeyer FACHI AFAIM MAICD
Architecture Frameworks in Healthcare
The Open Group Architecture Framework (TOGAF) is an exciting new "must know" methodology that applies best practices to effectively analyse, design and implement Health Information Technology solutions. Fighting against 'scope-creep'? Are your users continually 'moving the goal posts'? Do your clients always seem unhappy with your deliverables?
Learn how to ensure that your products and systems do exactly what the users and stakeholders expect:

Using TOGAF in eHealth Architectures and Applications - Introductory Workshop
This 1-day Introductory Workshop will enable you to effectively use the Open Group Architecture Framework (TOGAF) to plan, design and implement eHealth solutions with confidence. TOGAF® is an exciting new methodology that applies best practice methods to implement Information Technology solutions. The participants will also learn how to state value propositions to business managers and end users.

Trainer: Dr Zoran Milosevic FACS SMIEEE
---

Applying Advanced TOGAF Techniques in eHealth - Advanced Workshop
This 1-day advanced Workshop will empower solution architects, project managers, program managers and implementation managers to leverage and adapt the TOGAF approach to maximise its effectiveness in their healthcare organisations. Participants will also explore how TOGAF® can be enhanced to deliver best value for delivering interoperable solutions while taking into account the different operational maturity levels of healthcare organisations. The Workshop will stimulate discussions and engage participants with hands-on exercises to get a thorough and practical understanding of how to adapt and deploy TOGAF for the challenges specific to their organisation.

Trainer: Dr Zoran Milosevic FACS SMIEEE
Implementing Social Media in Healthcare Organisations
Healthcare organisations today must use Social Media - not only to communicate their products and services but because patients demand that they respond. Do you understand the relevance of traditional vs social media communications in healthcare? What are the role, characteristics and function of the main social media channels? Do you know how to integrate social media into your organisation's 'traditional' media? Are you aware of the PR and medico-legal risks of using social media in healthcare?
This Workshop not only answers these questions, but you will create a Social Media Implementation Plan for your organisation!

Social Media in Healthcare Implementation Workshop
This 1-day Hands-On Workshop is ideal for anyone involved with designing, implementing and managing a Social Media presence in their organisation. You will learn the knowledge and skills to effectively create a social media presence. The Workshop will take you through the process of assessing and identifying the right 'social media' channels for your organisation and create an implementable social media plan.

Trainer: A/Prof Klaus Veil
Ongoing Online Courses

'HL7 Fundamentals' - The HL7 International On-Line Course

The online format is flexible and especially suits those who prefer to study at home in their own time. The 'HL7 Fundamentals' Course uses 'blended learning' to create an interesting and lively learning experience. Reading and study is combined with online activities such as exercises, quizzes and group discussions.

Tutored by our team of local HL7 Experts


Please share this Education Program with anyone that may be interested:
Our Team of Expert Educators and Trainers
We are a team of experienced eHealth and HL7 practitioners teaching a comprehensive program of eHealth Education Courses and HL7 Workshops - from Introductory half-day eHealth Standards Overviews, HL7 V2.x & CDA Hands-On Workshops to Intensive 3-day HL7 Implementation Courses with HL7 International Analyst Certification. Please click here to see our team's professional credentials.
Get Regular Updates on our eHealth & HL7 Education Seminars/Courses/Workshops:

====================

Venues, Travel and Accommodation