Introductory and Advanced Social Media Workshops
In the last two years over 500 participants have enhanced their knowledge and gained competencies in our focused and cost-effective Workshops and Courses. Their average satisfaction feedback score in our training is 4.6 out of 5.0 and many report that they are immediately able to use what they had learnt in current duties and projects. Please review the content of our Social Media Implementation Workshops below to see which will give you the skills and competencies you need.
Our Social Media Implementation Workshops are held in conveniently located CBD training facilities. All meals, handouts and training materials are included in the Workshop fee.
On completion of a Social Media Workshop, you will be provided with a Certificate of Achievement and access to advanced reading materials, tools and links on our Resources, Tools & URLs web pages. You will also be eligible to join our dedicated and exclusive 'Social Media Implementation Workshop Alumni' discussion e-mail list and put questions to the presenter and/or our other trainers and experts!
If you have any questions, please call us on 1300 337 164 or e-mail us at .
Introductory and Advanced Social Media Workshops

Social Media in Healthcare Implementation Workshop
This 1-day Hands-On Workshop is ideal for anyone involved with designing, implementing and managing a Social Media presence in their organisation. You will learn the knowledge and skills to effectively create a social media presence. The Workshop will take you through the process of assessing and identifying the right 'social media' channels for your organisation and create an implementable social media plan.
In this Workshop we will:
● Explore the relevance of traditional and social media communications in healthcare
● Learn the role, characteristics and function of the main social media channels
● Integrate social media into your organisation's print, radio/TV, web, e-mail, etc
● Explore the PR and medical-legal risks of using social media in healthcare
● Create an implementation plan for a Social Media Presence

Download the detailed Social Media in Healthcare Workshop Brochure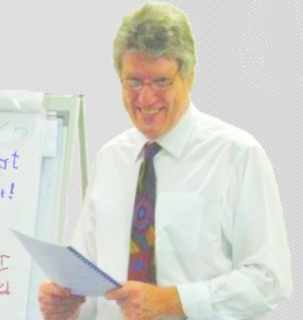 Trainer: Klaus Veil FHL7 FACHI
Klaus has overseen the implementation of comprehensive internet presences for healthcare organisations for over 15 years. His consultancy today manages >100 web sites in healthcare and other related areas.
Klaus also researches and publishes on the use of Social Media in the healthcare industry. His special interest is using social media for more effective communication within the healthcare and health informatics profession.
Our Social Media Workshops will be held at the following dates and locations:
Please share this Social Media Workshops information with anyone that may be interested: